Caregiver Support – About Lotsa Helping Hands
Our Vision
A world where everyone can give and receive help through the power of community.
Our Mission
Lotsa Helping Hands powers online caring Communities that help restore health and balance to caregivers' lives. Our service brings together caregivers and volunteers through online Communities that organize daily life during times of medical crisis or caregiver exhaustion in neighborhoods and communities worldwide. Caregivers benefit from the gifts of much needed help, emotional support, and peace of mind, while volunteers find meaning in giving back to those in need.
Our Story
Profound ideas often come from dealing with profound challenges. Lotsa's story begins with Barry Katz. When Barry's wife Carole was diagnosed with ovarian cancer, their world quickly turned upside down. For four years, Barry, their two daughters — aged 12 and 9 — and many friends and family devoted endless energy and support during her multiple surgeries, chemotherapies, doctor visits, and ovarian cancer fundraisers. When she lost her battle, Barry reflected on the challenges he faced as a caregiver, managing the overwhelming offers of help, keeping up with the endless phone tag, sharing updates, and staying organized.
Could there be a better way to support others who were coping with caregiving? Barry enlisted the help of his long-time friend and business associate Hal Chapel, himself a caregiver and successful technology entrepreneur. Together they founded and launched Lotsa Helping Hands in 2005.
Motivated by their belief that the power of community empowers the individual, and the growing acceptance of social entrepreneurship to successfully link business objectives with social change, Hal and Barry explored various models that could serve both the needs of caregivers and the mounting awareness within the corporate world of the importance of addressing the caregiver crisis. As the company became operational, they invited Paul Burney and Brooks Kenny to join the Founding Team to help bring their vision to a broader audience.
Our Team
Here at Lotsa Helping Hands, a day doesn't go by when we don't talk about the power of community. We've got one here too — our own team of dedicated people who work each and every day to achieve our vision. We have broad, deep and diverse experience, yet share a fierce commitment to promoting the power of community so that everyone gets the help they need. Read on to learn more about our team.
Hal Chapel
Co-Founder and CEO
Hal Chapel is Co-Founder and Chief Executive Officer of Lotsa Helping Hands, a social entrepreneurial company powering online caring communities that help restore health and balance to caregivers' lives. As CEO, Hal is responsible for Lotsa's overall strategy, operations, and business model as well as sales, product management, and engineering.
A technology visionary throughout his career, Hal founded and served as the CEO of various companies, several of which produced major paradigm shifts in information technology. Prior to developing Lotsa Helping Hands, he founded Boston-based Xevo Corp. A key player in developing the concept of internet computing, Xevo focused on enabling the technology needed by global application service providers (ASPs) to deliver remotely hosted application services over the internet. Hal was responsible for raising $45 million in three venture capital rounds, establishing four regional offices in the U.S. and Europe, and building a best-in-class team. Hal grew Xevo into a leader in the field, holding the chairmanship of the ASP Industry Consortium, winning numerous industry awards, and securing significant customer contracts with AT&T, Bell Canada, British Telecom, Deutsche Telecom, and Qwest, He also signed major co-development partnerships with Microsoft, Cisco, and Compaq.
Hal is nationally acknowledged as an authority on the caregiving industry and the impact of community networks. He is dedicated to understanding the challenges that family caregivers face and how innovations in technology that support community can address those challenges.
He grew up in a caregiving family, is himself a family caregiver, and currently serves on the Board of Directors of the Caregiver Action Network (formerly the National Family Caregivers Association).
Hal has also had a lifelong commitment to the idea that the power of community empowers the individual. Having grown up in a town where neighbors looked after each others' children, where his parents' household was the center of the extended family's activities, where the school community was the foundation for his own development, he has continued that commitment through various experiences including once living in an intentional community and presiding over various local nonprofit organizations, and of course, leading Lotsa Helping Hands.
Hal earned his undergraduate degree in philosophy from Harvard University. He later returned to Harvard to pursue multidisciplinary studies in education, cognitive psychology, and neuroscience, receiving a Masters of Education in 1996.
---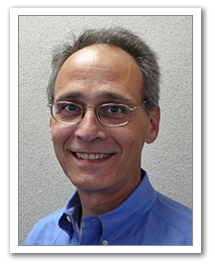 Barry Katz
Co-Founder
Based on an extremely personal experience — caring for his wife while she battled ovarian cancer — Barry enlisted the talents of long-time business associate Hal Chapel to address building caring communities for caregivers. Barry's influence is central to the company's identity as a compassion-driven organization. Barry continues to have an active role, contributing to user and community experience in product design, recruitment and technical support.
Prior to Lotsa Helping Hands, Barry co-founded Xevo Corp. with Chapel and assumed the position of Vice President of Administration, where he helped grow Xevo into a 100-plus person company that became a worldwide leader in internet computing. His leadership helped Xevo earn a reputation as one of the most desirable companies to work for in the Boston area. At The Career Group, LTD., a technology recruiting and consulting group, which he also co-founded, those same abilities were in full view as he built the company's reputation into a powerhouse resource for early stage computer and software development companies. Several of its clients were subsequently acquired by industry titans Microsoft and 3M.
Drawing on his intimate association with caregiver support issues and his technical prowess, he continues to be a sought-after inspirational speaker, sharing his perspective on the challenges of caregiving. Barry has spoken to groups about his personal experience, most notably as the Keynote Speaker at the Harvard Medical School/BIDMC National Celebration of Life event celebrating patients and caregivers. In 2009, Barry penned his personal story for Chicken Soup for the Soul: The Cancer Book.
---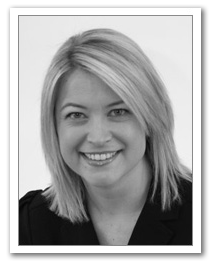 Brooks Kenny
Executive Vice President & Chief Marketing Officer,
Founding Team
A member of the Founding Team of Lotsa Helping Hands and nationally recognized expert in cause marketing and strategic partnering, Brooks Kenny is the force behind the company's successful enterprise and nonprofit marketing initiatives. As Executive Vice President & Chief Marketing Officer, Brooks directs the company's worldwide branding, marketing, and social media efforts by developing strategic partnerships, creating business growth opportunities, and expanding brand reach. Brooks is credited with enhancing the company's offerings to the nonprofit sector, securing high-profile partners including the Alzheimer's Association, Muscular Dystrophy Association, and the National Health Council. She also developed an effective sponsorship model for industry partners who wish to contribute while gaining exposure to the company's growing base of one million members.
She is nationally recognized as a subject matter expert in caregiving, social media and nonprofit/for profit relationships bringing her deep knowledge of cause marketing to Lotsa's key relationships. Prior to Lotsa, Brooks founded and served as president of Promoting Public Causes, Inc., a Washington, D.C.-based consulting firm that provided communications and marketing expertise to organizations whose programs benefit society. She has implemented cause marketing programs for companies such as Fannie Mae and Wyeth and developed communications and branding approaches for nonprofit organizations including Capital Hospice, the National Association of Child Care Resource and Referral Agencies, and Washington Hospital Center. Brooks has served in a leadership capacity for various nonprofit governing and oversight committees and authored a communications and marketing training manual for nonprofit leaders.
In 2009, Brooks received the National Family Caregivers Association's Founder's Award. More recently, the Washington Business Journal named Brooks one of its '40 Under 40' top business leaders exhibiting outstanding performance for their companies in the metropolitan region.
---
Paul Burney
Chief Technology Officer, Founding Team
Paul Burney serves as Chief Technology Officer, applying his extensive experience in technology design and development to power online caring communities. Paul develops Lotsa's interactive functionality, tools, and resources that enable caring communities of caregivers and the volunteers who want to help. Leading a dedicated team of programmers, Paul is the pulse behind the innovative, influential technology that powers offline help online.
With more than a decade of experience in technology communication, Paul is a key member of the company's executive team, having developed the core infrastructure of Lotsa's advanced technology platform. Paul now focuses on implementing strategic technology-based initiatives and utilizes his significant expertise to create effective, influential solutions for caregiving challenges.
Before joining Lotsa Helping Hands, Paul designed and developed applications, games, and web solutions for various clients including UCLA and several educational startups. As Manager of Technology for The Concord Consortium, a nonprofit educational research and development organization, Paul designed user-friendly applications and developed initiatives to further engagement and efficiency of the programming team and products.
Paul earned a Bachelor of Science in Physics from Boston College. His continued studies include program management, software application development, and systems administration.
---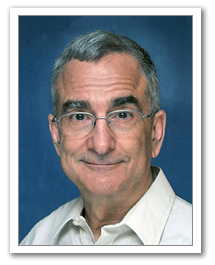 Alan Silver
Chief Financial Officer
Alan Silver brings more than 25 years of broad experience to his role as Chief Financial Officer, responsible for the financial aspects of Lotsa Helping Hands including accounting practices, budgeting, cash flow management, internal audits, and monitoring of financial performance.
Prior to joining Lotsa in 2011, Alan has worked as the CFO for numerous technology start-ups, helping to build several of them on their way to public offerings. He has participated as a moderator and panelist at various VC and Angel Investor conferences. Alan holds a BA from Brandeis University and an MSM from MIT's Sloan School of Management.
---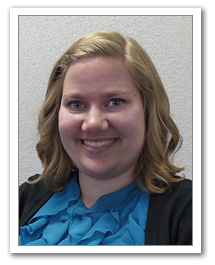 Courtney Allen
Marketing and Social Media Coordinator
Courtney began working for Lotsa Helping Hands in November 2011 after graduating magna cum laude from Boston University. At Lotsa, she manages social media and works on outreach and promotion with our 50 nonprofit partners.
---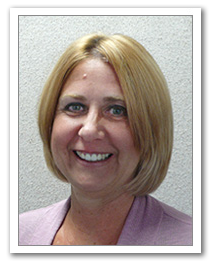 Susan Andreottola
Office Manager and Executive Assistant
Susan is a highly organized multi-tasker who has spent her career supporting high-level executives and diverse company operations. She joined the Lotsa team in 2011 and works with the management team to ensure the day to day operations of the fast-paced company run smoothly and efficiently.
Have questions? Contact us at info@lotsahelpinghands.com